Gira tu dispositivo para una experiencia óptima
1 día
Naturaleza
Aventura
Cádiz auténtica
Do you want us to email you this experience?
Enter your email address and in a few seconds you will have the experience on your mobile so you can see it whenever you want.
Your experience has already reached your email account
We have emailed you the experience; enjoy Cadiz like never before.
Don't you get your experience?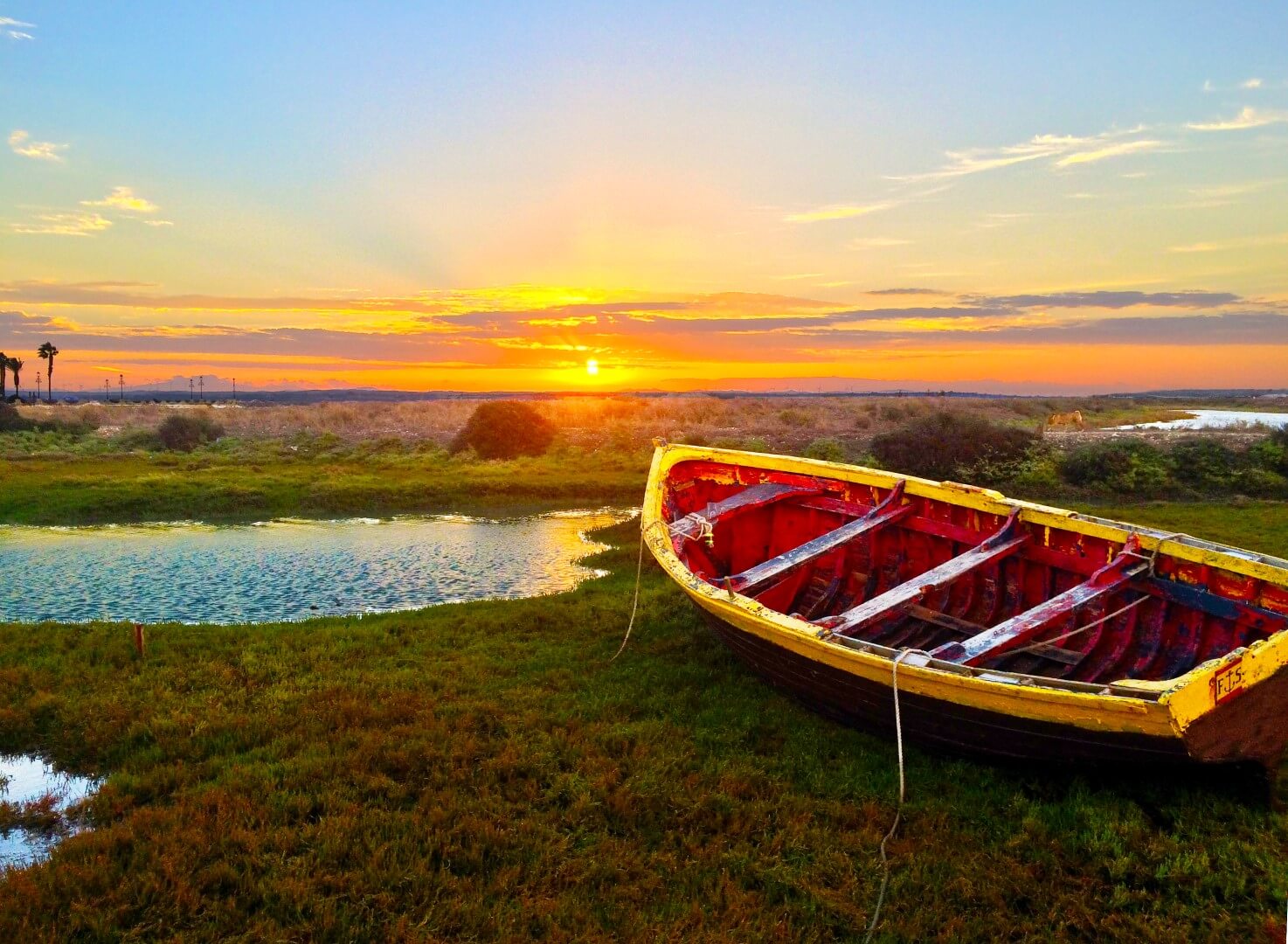 Oars in paradise
We inaugurate our route in the Sancti Petri Marina. Strange name, right? It is Latin and means "San Pedro", the patron saint of fishermen. On this basis will already be imagining that we will start with a breeze, salt and close contact with the sea. And the best way to merge with the aquatic environment is by renting a kayak. From there, paddling through the calm waters of the channel, we will enter the fascinating ecosystem of the Bahía de Cádiz Nature Park.

Marshes, beaches, pine forests, sandy areas ... all the possible ecosystems of the Cadiz coast merge here forming an unbeatable habitat for migratory birds. The stealth that allows the kayak is going to make you a privileged one and you can see stilts, terns, avocets many more birds. Open your eyes and also your ears. You are in a natural paradise.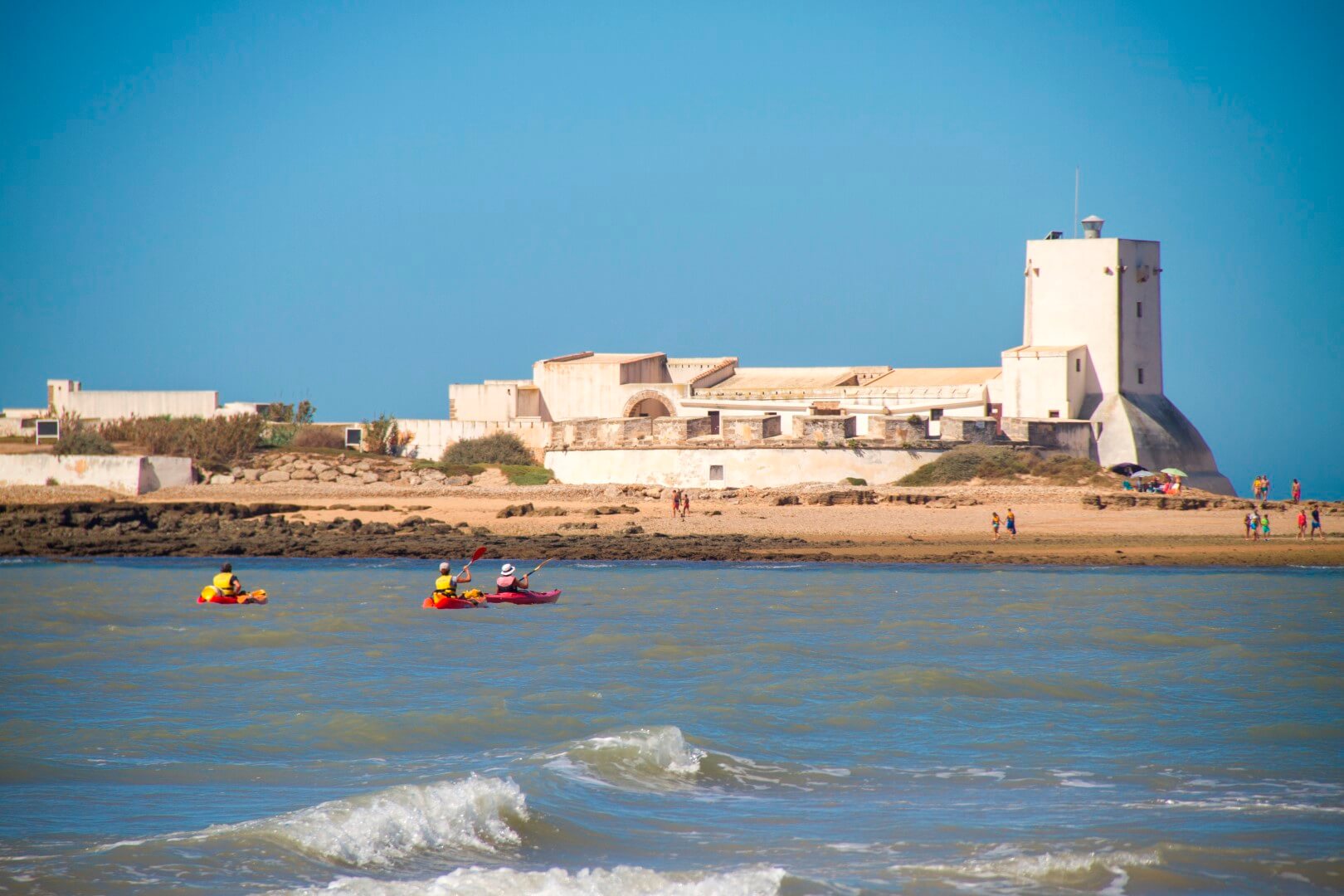 Inserta aquí una nueva sección
The Legend of time
Has the rowing whetted your appetite? Then our next stop will fit you like a glove. Head north, to La Casería beach, in San Fernando. There you will find several chiringuitos (beach bars) with a common denominator: they offer cuisine that's not prize-winning but is honest and full of southern flavours. You are in purely local area, so relax like them and enjoy the benefits of simplicity in the best sense.

Among all the available options we are with the chiringuito Bartolo, with memorable fresh fish. In fact, this was one of the favourites of the famous singer Camarón de la Isla, who was born in these lands that you are treading. If you are one of the many who feel an enormous devotion for this figure in flamenco, you should know that you can also visit his grave in the nearby San Fernando cemetery. Over time it has become a real pilgrimage point where you can pay your respects and remember the unrepeatable charm of Camarón and his art of madness.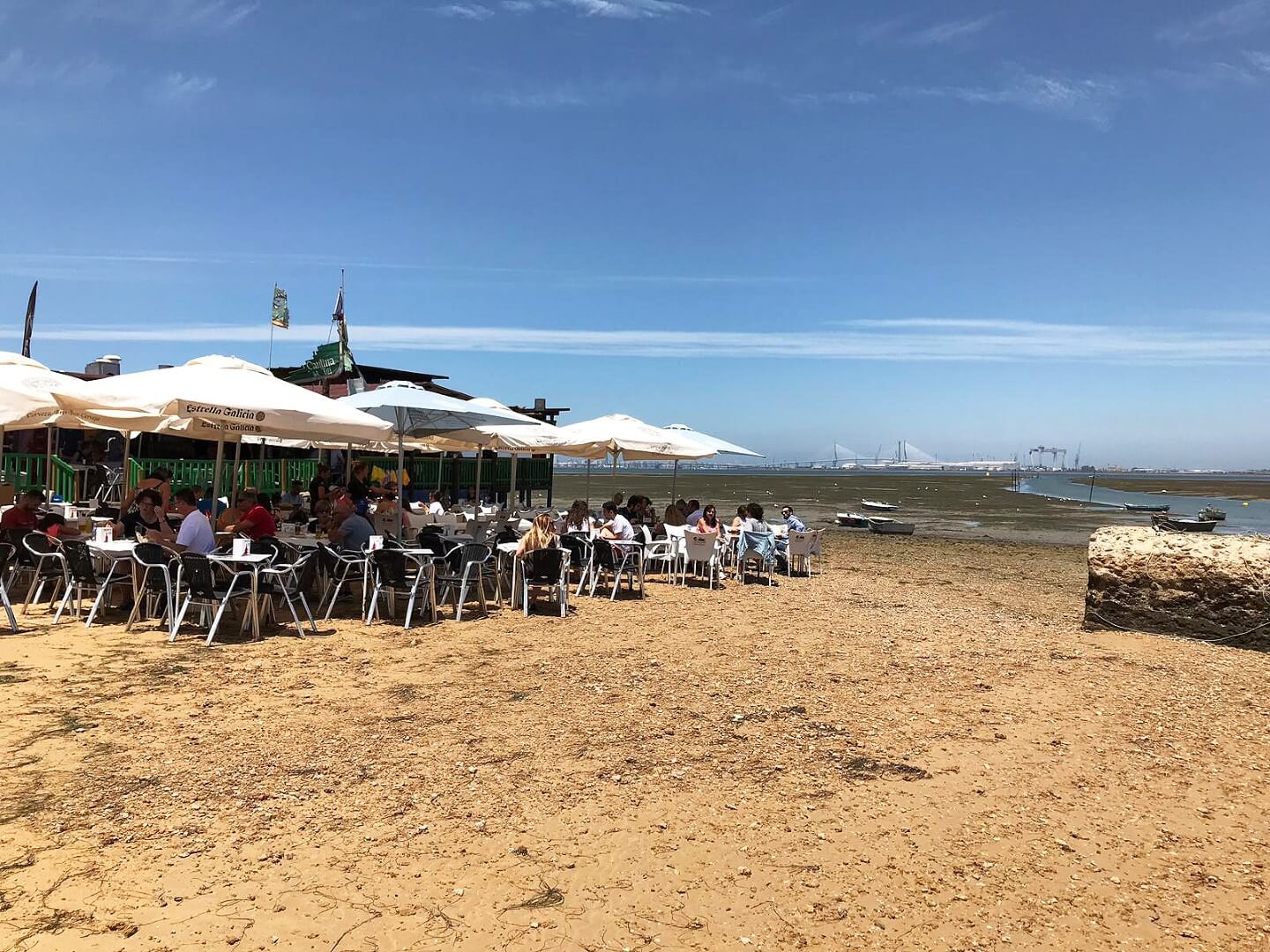 Salty bicycles
If, when you were eating by the sea, you couldn't stop talking about the experience in the kayak, it means that you also love nature. We suggest that you finish soaking up this landscape of our so characteristic moving up to the Los Toruños Metropolitan Park, on a small peninsula formed between the Guadalete River and the Atlantic Ocean.

The most particular feature of this park are the long footbridges that allow to easily overcome large areas of marshes and sandy areas. From our point of view, without a doubt, the best way to enjoy this environment is two wheels. In both entrances to the park (Los Toruños, in El Puerto de Santa María, and the pine forest Pinar de La Algaida, in Puerto Real) you can rent a bicycle to travel in a more entertaining and dynamic this area of high ecological value. We propose a game if you go with friends or family: to see who is able to photograph more different birds! Los Toruños has many excellent observation points.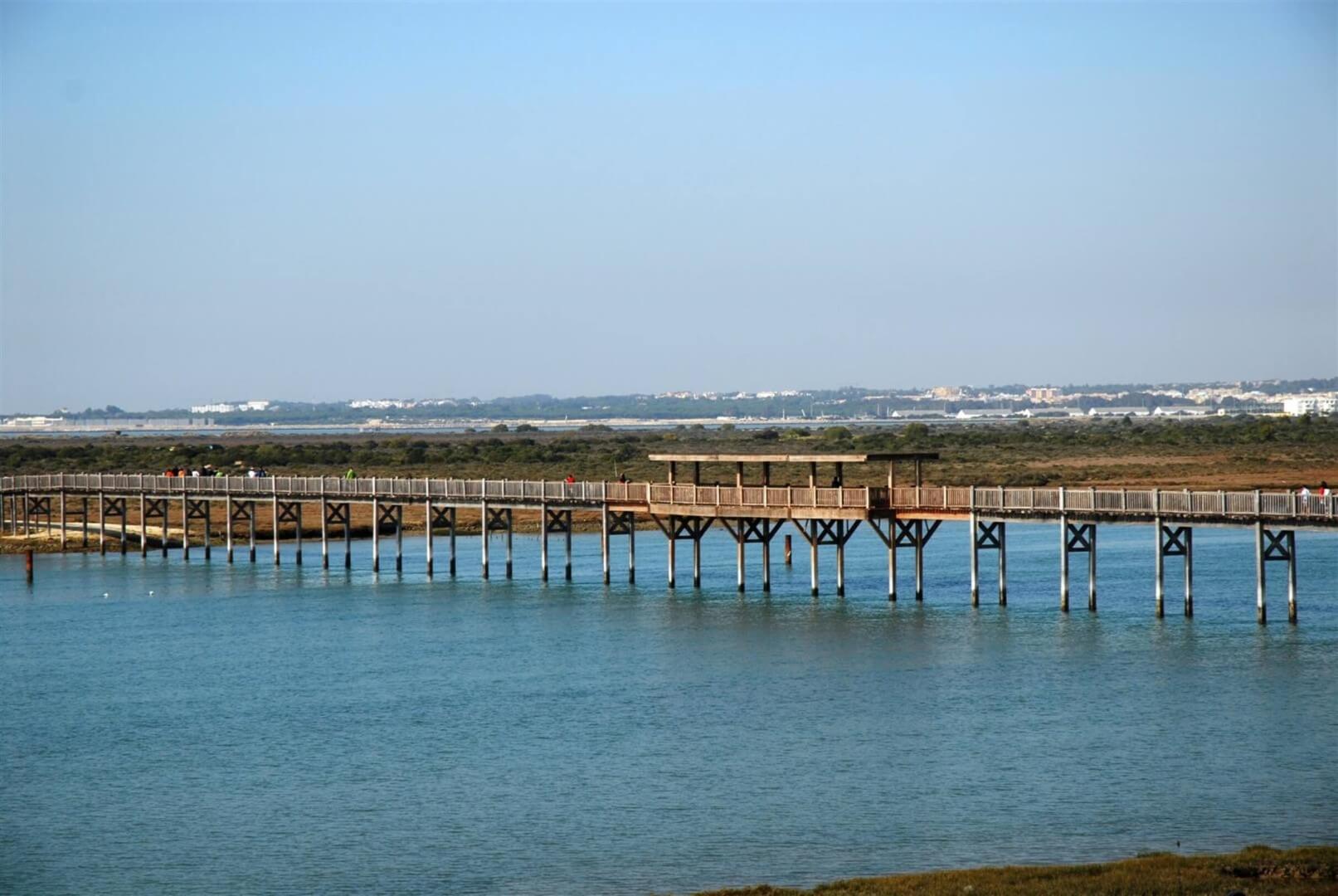 Madness among vineyards
El Puerto de Santa María y Jerez de la Frontera
After rowing and pedal boating, you deserve a break. And one that is up to a special day like this. We have the perfect place for it: how do you hear a peace dip in a historic vineyard house in the Jerez countryside? If it sounds like heavenly music, head for La Bendita Locura, just outside El Puerto de Santa María. Here you can stay with all the comforts, dine or savour our own-produced win on a perfect terrace. Ask Ana and Ángela, the couple of owners, to tell you the story of how they decided to sell everything they had to make their dream come true.

To the east of Jerez there is another very interesting option: Viña Alcántara. This large country house, stately and classically elegant, has nine rooms available for its guests to enjoy. The environment is an oasis of gardens with a swimming pool and, of course, vineyards where you can walk freely. There is no way to not relax and enjoy a place like this.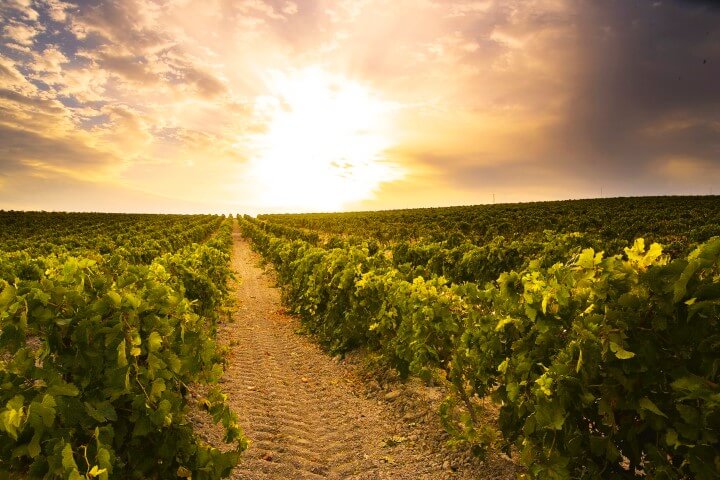 ITINERARY AND ROUTE
Kilometres: 65
Estimated driving time: 1 hour and 24 min.
Recommended number of days: 1
Attractions: Sport, nature, gastronomy, wine.
See route in map: Google Maps