Gira tu dispositivo para una experiencia óptima
1 día
Cultura
Gastronomía
Cádiz oculta
Do you want us to email you this experience?
Enter your email address and in a few seconds you will have the experience on your mobile so you can see it whenever you want.
Your experience has already reached your email account
We have emailed you the experience; enjoy Cadiz like never before.
Don't you get your experience?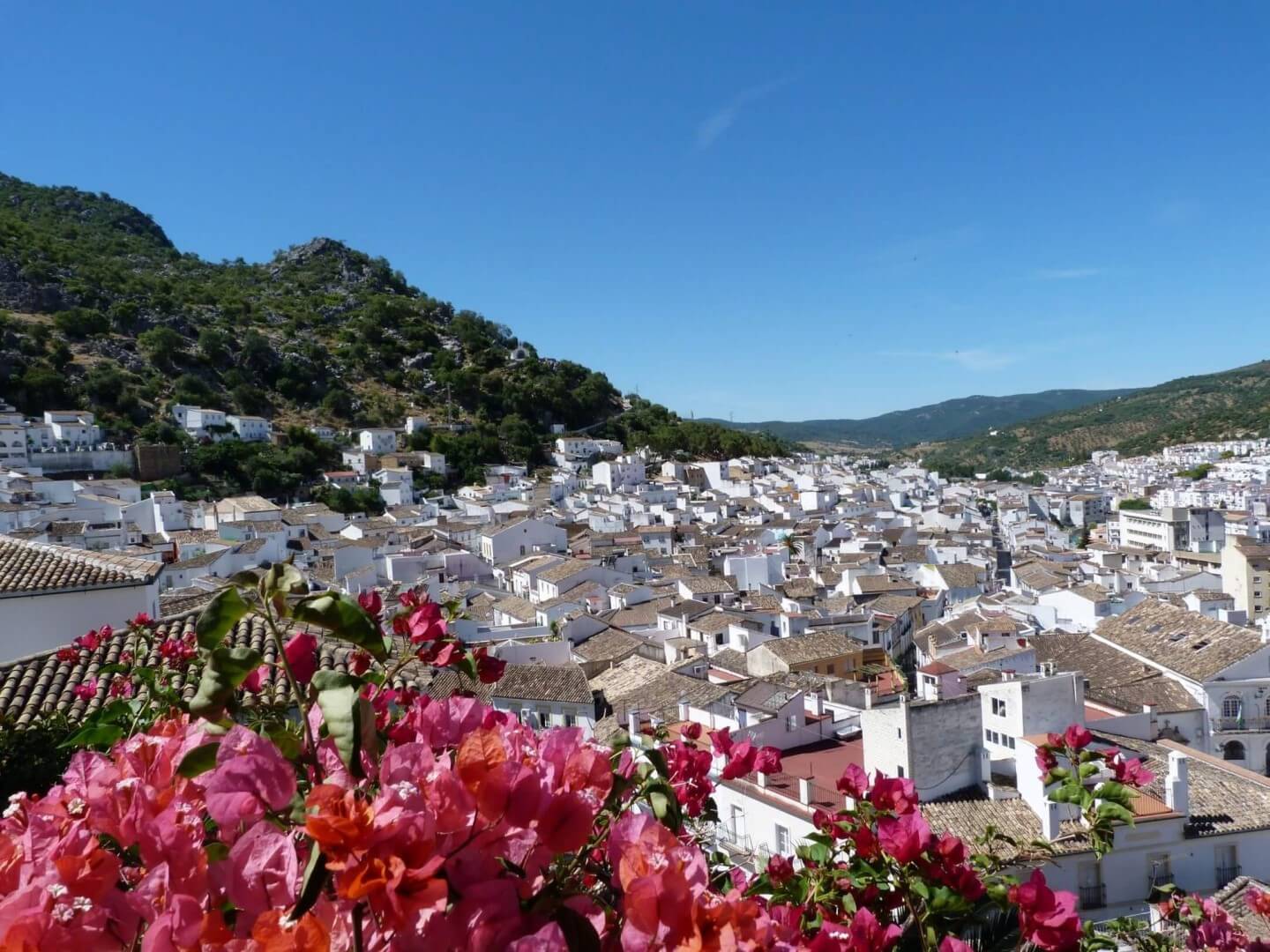 A bit of calm and a bit of adrenaline
The deepest part of the Sierra de Grazalema is dotted with white villages that were of great historical importance for different cultures and for various reasons. We want you to also vibrate with all that precious heritage! To do this, we propose you start in the town at a higher altitude (858 metres) of the province of Cadiz. Villaluenga del Rosario, at the foot of a huge limestone massif, seems far from everything and oblivious to the conflicts that lie beyond this place blessed by the gods.

After enjoying genuine peace with a walk through this town, we suggest you sample one of the local delicacies: its artisan cheese. At Las Hazuelas country house you can taste the famous papoyo cheese, which has won more than a hundred awards that guarantee its quality. Welcome to the paradise of cheeses!

And if what really interests you is adrenaline; you are also in the right place. The surrounding mountains are full of cavities that can be explored by the School of Speleology and the Andalusian Federation, which have an office and shelter in the village. Although Villaluenga's chasm is the best known, an expert in the field can discover many other mysteries from the depths of the earth. They say that there are more than 80 caves and chasms.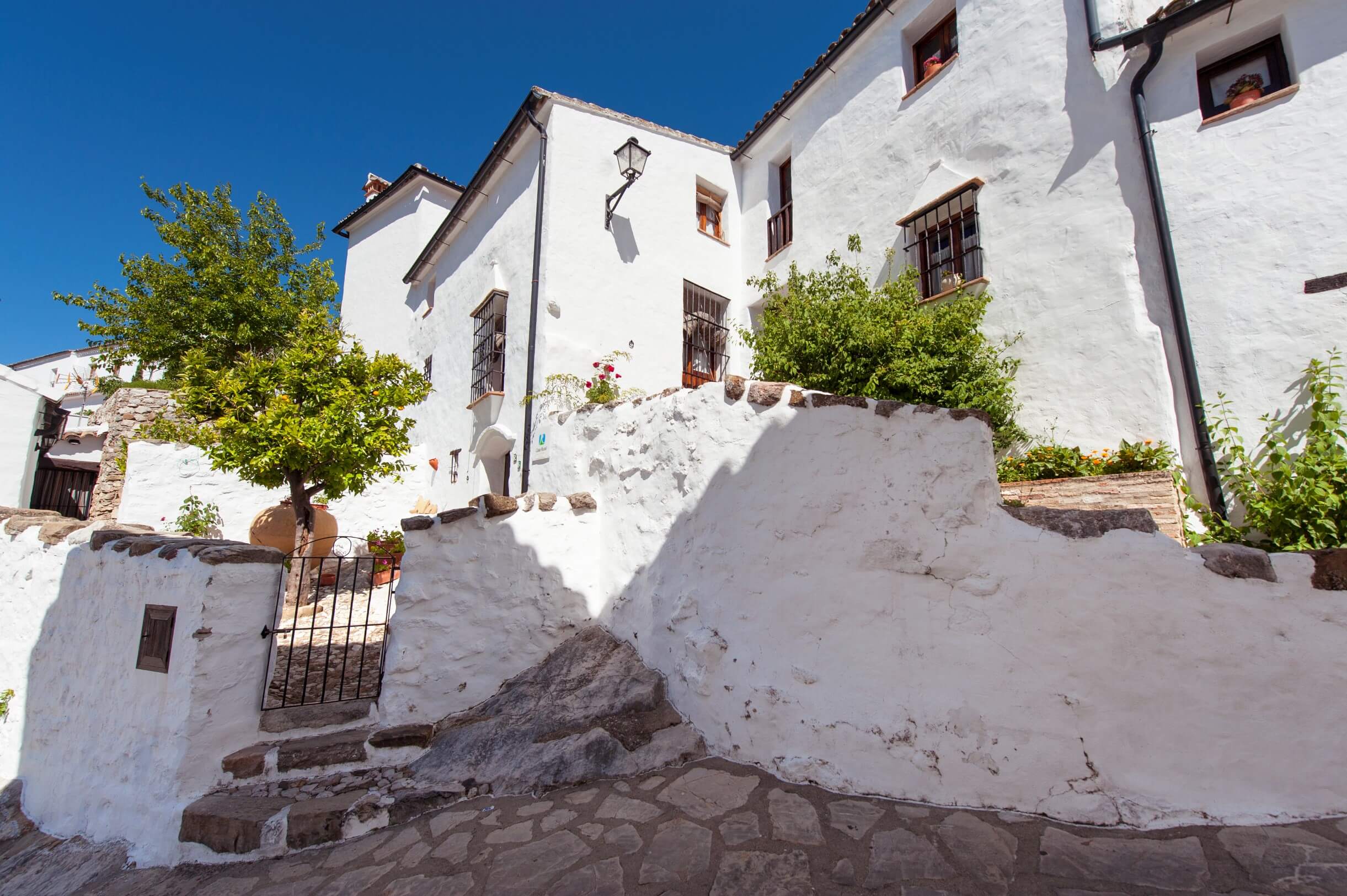 Inserta aquí una nueva sección
Road to the origins
We arrive at Benaocaz. This white village, which is also peaceful, offers among the best-preserved beautiful Nasrid architecture in the region. Without needing to be an expert, you will already perceive that Islamic art is still an intense presence here. It is no coincidence that this area was one of the last to be reconquered by Christians, along with Granada.

But Benaocaz is also the guardian of another much older historical vestige. Rome was also here. In their extensive network of roads that connected their whole empire, they left in Grazalema an inalterable testimony of their urban planning. You have to see with your own eyes as almost two millennia later the pebbles, the width, the drains and the bridges are still preserved! We recommend you relive this trail with a simple one-hour walk to our next stop: Ubrique. Don't worry, it's a very simple walk and for enjoyment. Until you get there, you can imagine on this road riders with swords, caravans with merchandise, bandits and formations of expansionist armies.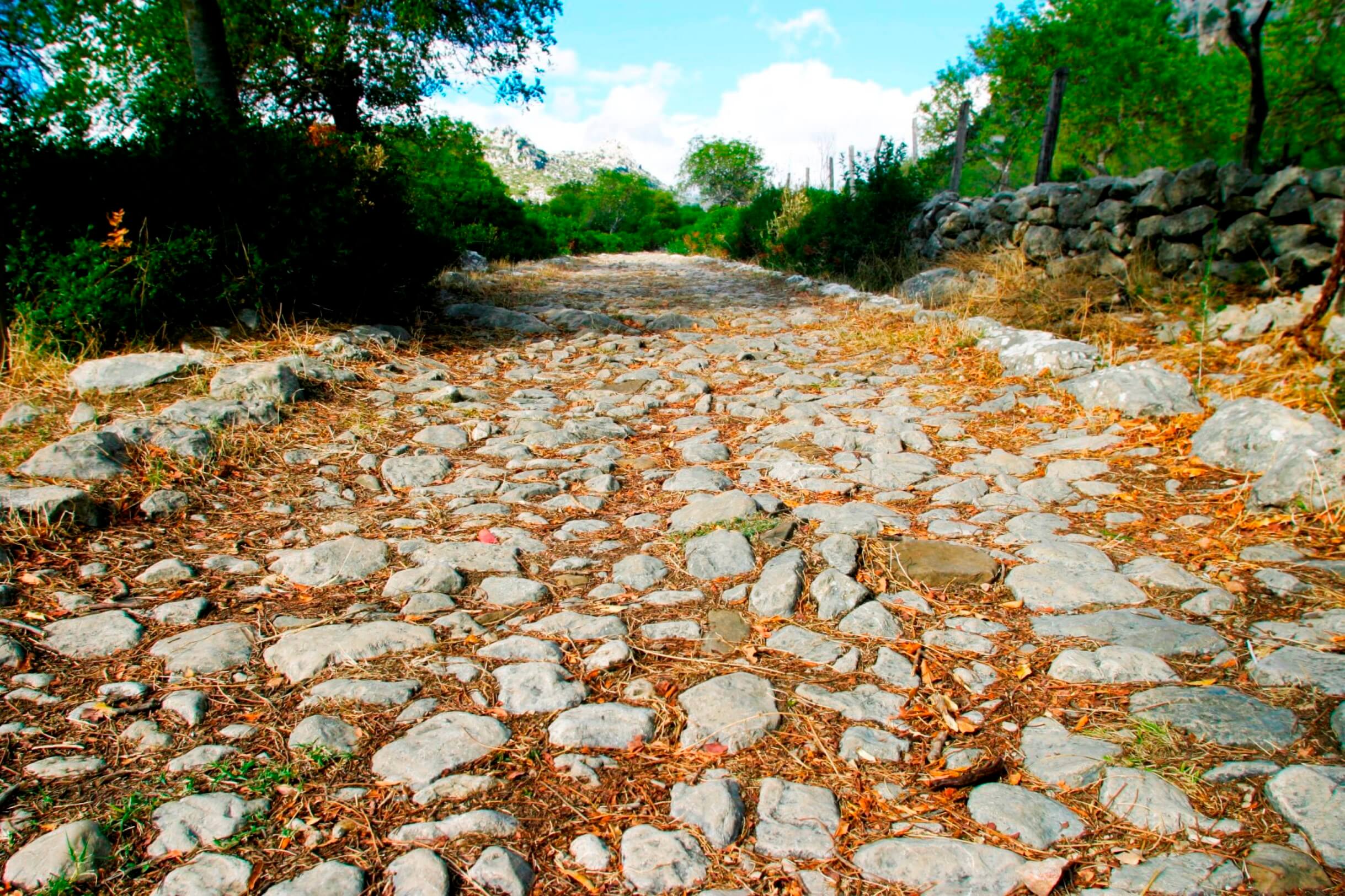 Temple to the leather
By now you will be hungry and how you eat in Ubrique! It is difficult to opt for one of the many good options but for the unanimous good reviews we suggest the restaurant La Herradura, a grill specialising in meats from the mountains with very good service and the restaurant Laurel de Miguel, which is varied and good value for money.  

With a fully belly, everything looks different. You will see how Ubrique is a white town but with a certain urban dynamism. Strolling through its pleasant centre you will see as one shop after another are repeated focusing on leather goods in the area. And is that Ubrique is a world leader in leatherworking. Cadiz typical exaggeration? No, I'm sorry. Have you heard of Louis Vuitton, Gucci, Chanel, Loewe or Carolina Herrera? For all have trusted in one way or another in the ubiquitous artisans. But do not look for those shops in the town, not even that those same brands recognise it. Juan Antonio Sánchez, director of Ranchel, manufacturer of leather goods, reveals that all workers must sign a confidentiality contract and it is strictly forbidden to talk about their customers or take pictures inside the unit. The reason for this secrecy is the fear of being counterfeited.

If after buying a purse, wallet, belt or any of the products made in the town you want to finish soaking up leather goods, we recommend a visit to the Leather Museum (open every day except Mondays.) In July, August and September closes Sundays and Mondays) to understand how important this art is here.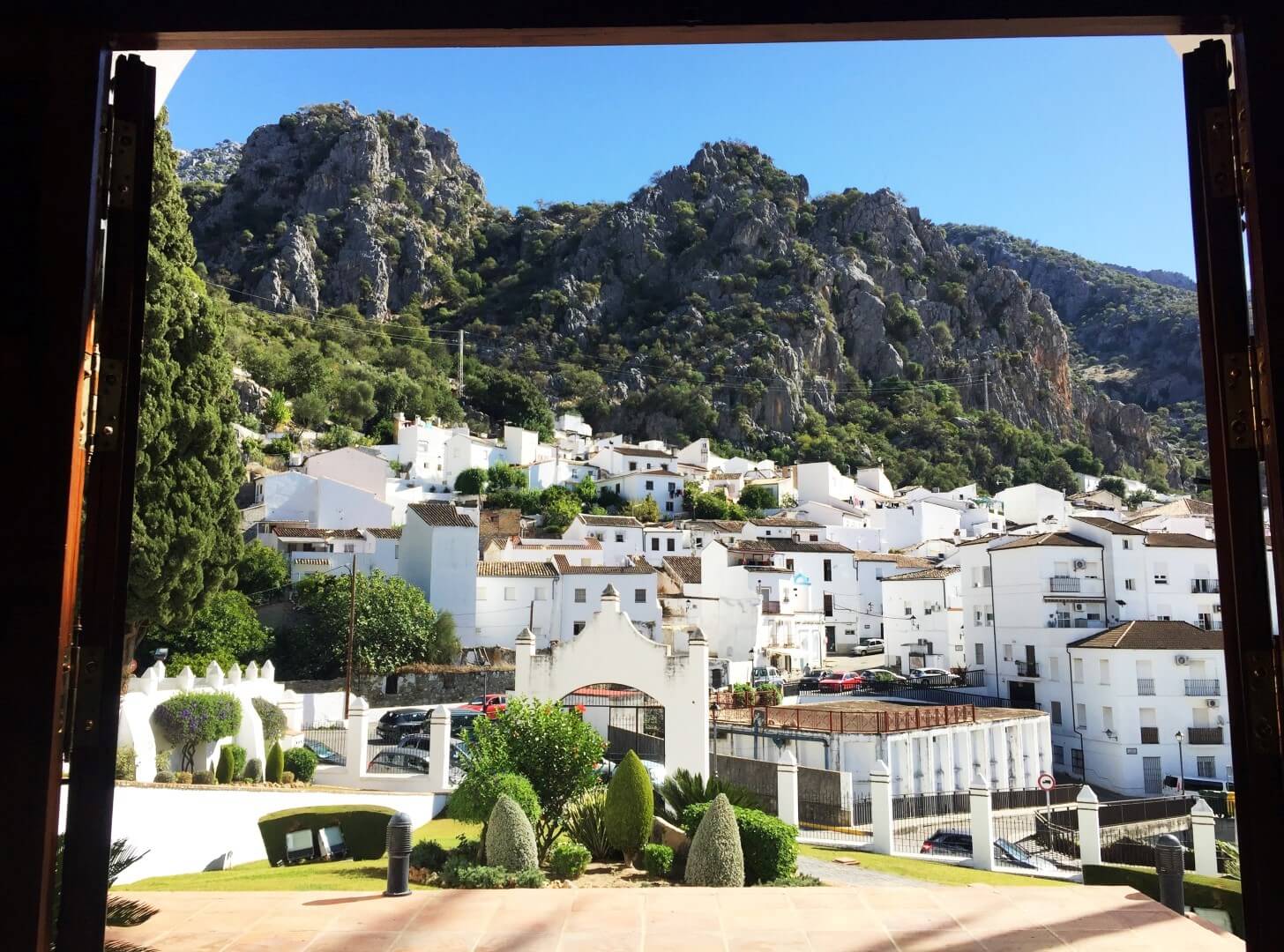 Endless rest
It has been an intense day! In order to stop machines and process everything we have experienced, we propose you go to the confines of the Los Alcornocales Nature Park. There, on a steep slope, sits Jimena de la Frontera with its characteristic shape presided over by a castle.

To find your well-deserved rest we suggest a couple of outstanding accommodations that also put the accent on the history of these lands. One is the rural house El Estanque y el Almendro, the second-best accommodation in Andalusia according to the Andanatura 2018 Awards. If you wonder what is so special as to deserve this honour, we will tell you that it is located in the Royal Artillery Factory of Carlos III. Swimming pool, massages, restaurant and everything you need to take care of your body is here. Another interesting option and also with enormous heritage value, is the beautiful monastery named Monasterio de San Martín, an exclusive 4-star hotel with all the comforts and sensational exteriors and interiors with all the charm of the olden days. And is that this accommodation is in a fully restored eighteenth century monastery. Now you can rest and review in your dreams all the peoples who fought to dominate these lands. Remember that now you are privileged to be able to enjoy them whenever you want.
ITINERARY AND ROUTE
Kilometres: 73
Estimated driving time: 1 hour and 46 min.
Recommended number of days: 1
Attractions: Culture, nature, gastronomy.
See route in map: Google Maps